Admissions
Visit and Learn about GGC
Public Health
Visit and learn about GGC with great options to preview the Grizzly college experience – in-person or virtually, your choice.
Set your sights on GGC's stunning state-of-the-art campus. Meet with campus experts about academic offerings, affording college and so much more. Connect with peers to hear first-hand accounts about campus diversity, fitting in and GGC's dedication to student success. We can't wait for you to become a Grizzly.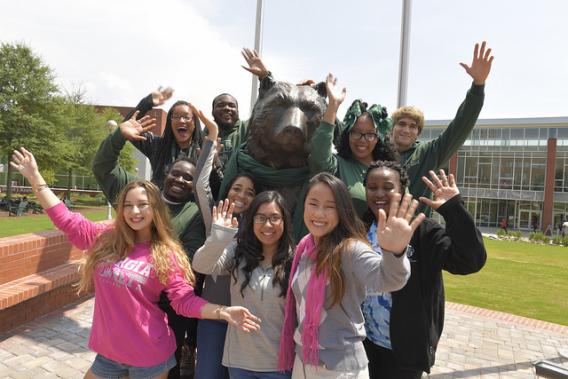 Tour Campus
Explore the Grizzly College Experience
On-campus Preview Day: Saturday, March 25, 9 a.m. – 1 p.m.
Preview Day events provide opportunities to learn more about GGC, and the access it provides to a high-quality, 4-year college education with the personal experience you deserve.
Meet current faculty to learn about academic programs of study
Hear about real-life GGC experiences from current students
Check your admission application status and submit documents
Learn about the financial aid process
Get answers about student housing
Tour campus
Register for Preview Day: March 25
Ruby Hernandez, '22
Bachelor of Science: Information technology, software development concentration
Autumn Musgrave Burgess, '22
Bachelor of Science: Nursing
Eric Thomas Jr., '22
Bachelor of Science: Human development and aging services, gender studies minor
Join Social Media
Need help deciding what to study?