Calling Faculty and Staff
Join the celebration to honor GGC graduates, and help welcome family, friends and distinguished guests. Sign up and learn about staffing opportunities, faculty participation and tips.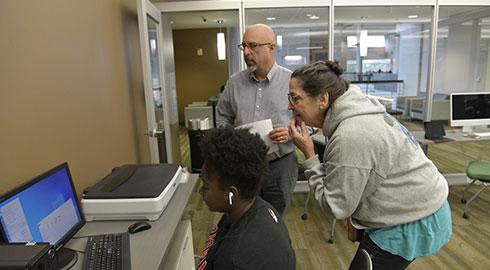 Digital Humanities Lab
GGC's Digital Humanities Lab supports faculty and students who do work in digital humanities. Learn more about available resources, collaborative partners, organizations, digital scholarship and guidelines. DH projects can include data visualization, digital archives or online publishing.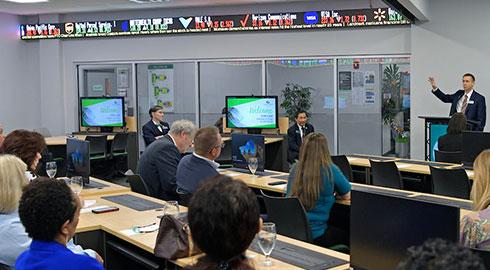 New SIM lab provides Wall Street-like experience to GGC
Dr. Benjamin Akins, associate professor of legal studies and taxation, said the process to design the lab was faculty-driven with a goal to promote student engagement and high-impact instructional practices. Everything from the angle of the desks to the placement of the ticker, and even the location of the light switches and what they control was under scrutiny for present and future use.
Read more ... Read more ...
GGC Notables: Celebrating Faculty and Staff Achievements