2023 Fall Commencement
Thursday, Dec. 14
Gas South Arena
8 a.m. Graduate check-in
8:30 a.m. Arena doors open for guests
9:30 a.m. Procession
10 a.m. Ceremony
Congratulations #GGCgrads!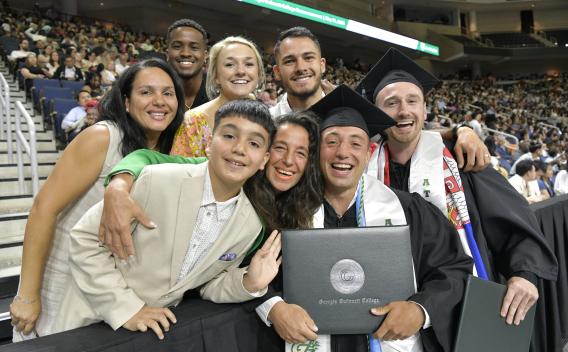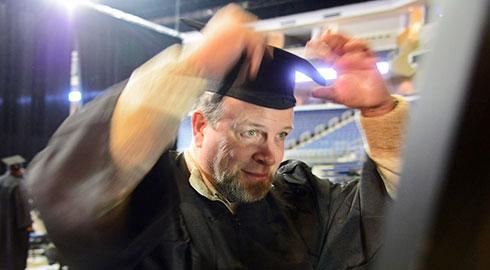 Order Caps, Gowns, Announcements and More
Browse graduation purchase options and packages at www.ggc.edu/GraduateShop.
Note ordering dates and deadlines to receive your regalia in time for your ceremony and to avoid additional fees.
Choose to have your graduation package shipped to the GGC Bookstore for pickup or shipped directly to your address.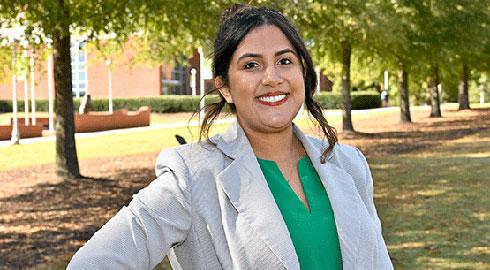 Camila Monteiro Graduate Inspirations
Camila Monteiro chose GGC to pursue her dream of being a nurse because she learned of its program while doing nursing prerequisite studies at Georgia State University. The intimacy of the program appealed to her, she said, because she appreciates closeness and being more than a number.
Hear more on YouTube...
https://youtu.be/XNsYisp50HY
Calling Faculty and Staff
Join the celebration to honor GGC graduates, and help welcome family, friends and distinguished guests. Sign up and learn about staffing opportunities, faculty participation and tips.
 
Attention spring 2023 graduates: click on your picture to view and download your MarchingOrder slide. Please note, only those who submitted their information by April 15 will have a slide.
Special Needs?
A sign language interpreter will be provided for the ceremony. Attendees with special needs are encouraged to contact Disability Services at 678.407.5883 or @email so preparations can be made to meet your needs. Advance notification, of at least a week prior to the ceremony, helps ensure that the College has time to make appropriate accommodations.