Academic success is at the core of everything we do at GGC.
GGC students benefit from technology in every classroom, free tutoring to gain an academic boost, an Honors Program that elevates academic rigor, multiple certifications and certificate options to enhance your degree, and faculty-mentored research, academic internships and student organizations that apply theory to real-world practice. It's all here at GGC.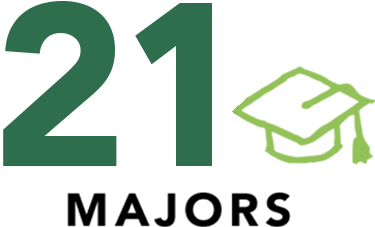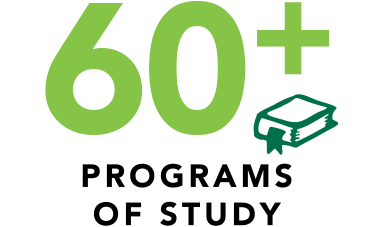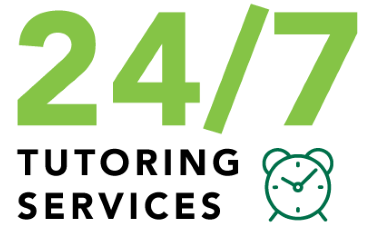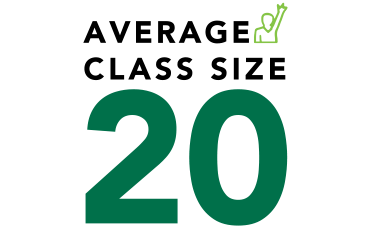 Additional Academic Offerings
Army ROTC
Want to serve your country Army ROTC provides students from all academic majors a unique pathway into a post-graduate career as a military officer.
Georgia Film Academy
GGC cinema and media arts production majors benefit from professional training, internships, apprenticeships and job placement opportunities from the Georgia Film Academy.
Nexus Degrees
Articulation Agreements and Health Care, Engineering Pre-advising
Interested in pursuing a graduate program or career in health care or engineering? Gain a competitive advantage with course choices, mentoring and research opportunities that start during your GGC freshman year.
Advising, advising checklists and articulation agreements extend to opportunities to earn associates, master's and doctorate degrees from other institutions.
School of Business
Any students who successfully complete all requirements for the Associate of Science (AS) in General Business degree program at Gwinnett Technical College (GTC), and who is otherwise eligible for admission will, upon application, be accepted at Georgia Gwinnett College (GGC) and may transfer the credits from the AS in General Business to the Bachelor of Business Administration (BBA) degree program at GGC's School of Business. Note: only the AS in General Business degree program at GTC is acceptable for this articulation program. No other degree program, diploma or certificate from GTC, be it business or another discipline, is covered.
GGC School of Business contact: SBAAdvising@ggc.edu
Students graduating with a Georgia Gwinnett College (GGC) Bachelor of Business Administration (BBA) degree will be automatically admitted to the Master of Science in Information Technology (MSIT) program at Kennesaw State University (KSU) if they meet the following criteria:
Satisfies KSU Graduate College Admission Requirements
Provides resume / vita
Provides statement of purpose
Provides two letters of recommendation
Has overall GPA of 2.75 or higher from GGC
GGC School of Business contact: Dr. Melinda Cline, professor of management information systems, mcline@ggc.edu
KSU Contact: Dr. Lei Li, MSIT coordinator and professor of information technology, lli13@kennesaw.edu
Students graduating with a Georgia Gwinnett College (GGC) Bachelor of Business Administration (BBA) degree will be automatically admitted to the Master of Science in Supply Chain Analytics program at Clayton State University (CSU) if they meet the following criteria:
Satisfies CSU Graduate College Admission Requirements
Provides resume / vita 
Provides statement of purpose
Provides two letters of recommendation
Has an overall GGC GPA of 2.75 or higher
GGC School of Business contact: Dr. Sanjaya Mayadunne, associate professor of decision sciences and management information systems, smaydunne@ggc.edu
CSU Contact: Dr. Kimberly Johnson, associate professor of management, kimberlyjohnson@clayton.edu
School of Science and Technology