From scoring on the field to scoring at life, soccer star graduates from Georgia Gwinnett College
May 22, 2023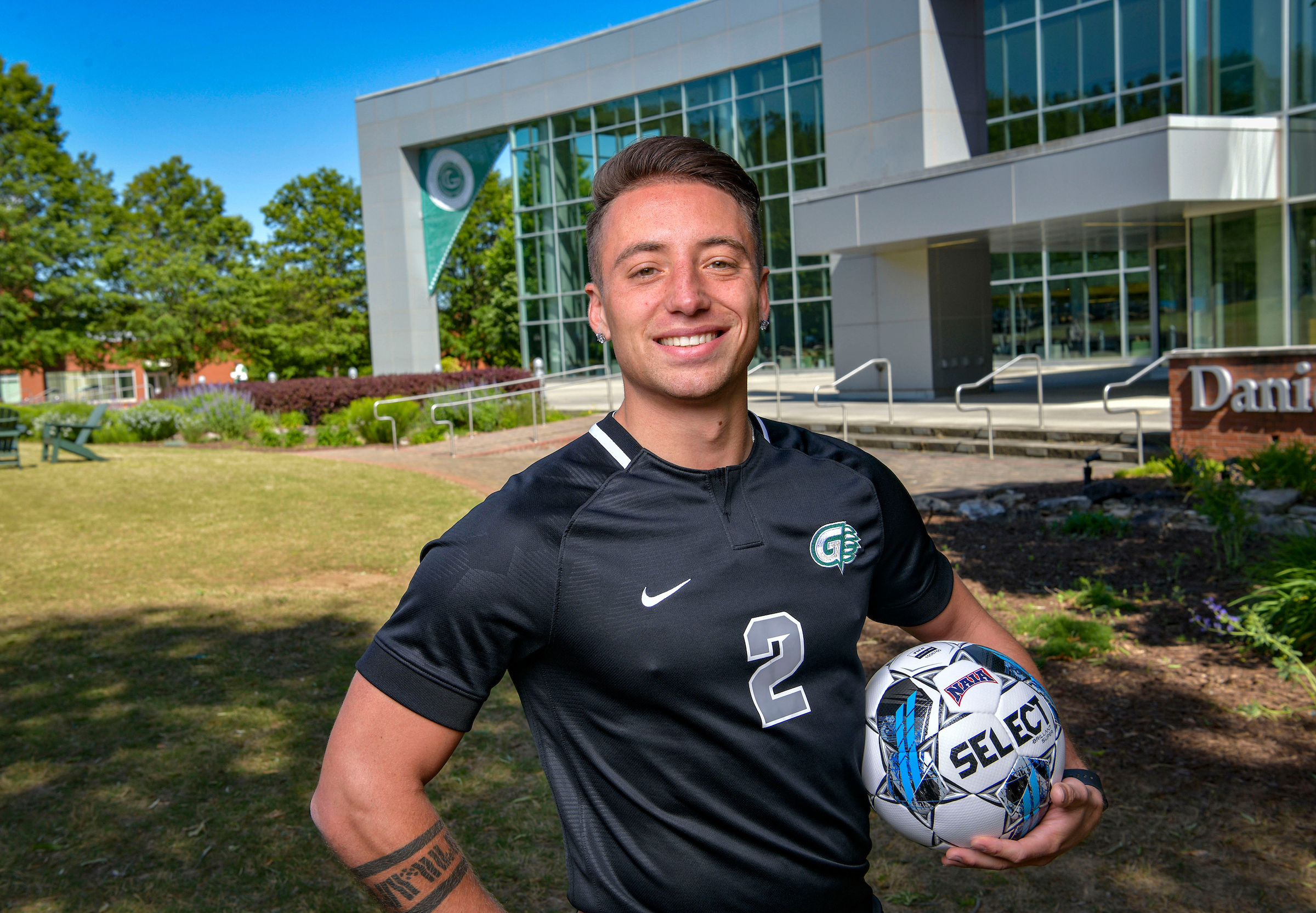 Juan Cruz Parisi Sitjar knows what it takes to win. More importantly, like all champions, he knows how to take a loss. If you ask him, he'll tell you learning how to move on from your losses is more important than celebrating your wins, and he's had plenty of experience with both.
Born in Argentina in 1995, Parisi Sitjar learned to cope with adversity early in life. When he was five years old, his father was nearly killed at work by gunfire. The experience was so traumatic, the family moved across the Atlantic Ocean to Palma de Mallorca, Spain, to find a better place to raise Parisi Sitjar and his little brother.
Mallorca was a paradise with picturesque beaches and bustling cosmopolitan life, but for five-year-old Parisi Sitjar, it was as alien and confusing as another planet. While Spanish is the native language in both countries, the official language of Mallorca is Catalan, so Parisi Sitjar had to learn the new language to learn anything at school.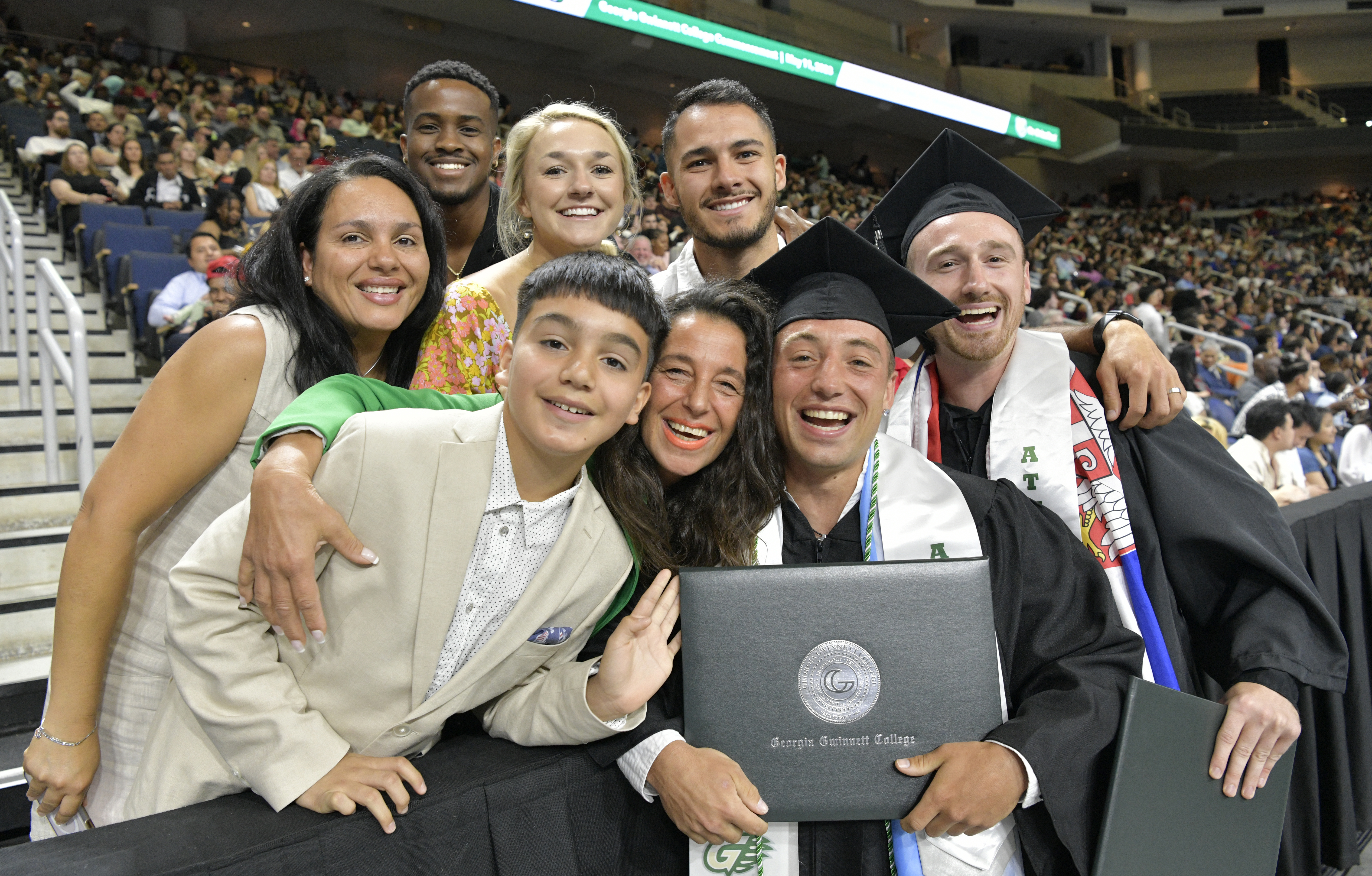 "Today, I see that experience as crucial because I was put in the same situation 16 years later when I came to the U.S. to study and play soccer at GGC," said Parisi Sitjar. However, the roller coaster of life had a few more ups and downs for him before he got there.
When he was 15, his mother was diagnosed with brain cancer, and his dad tore his meniscus at work and lost his job.
"That was the moment I stopped being a teenager," Parisi Sitjar explained. To make things as easy as possible for his parents and pursue is interest in competitive soccer, Parisi Sitjar volunteered to work in the academy where he played soccer so he could cover his soccer fees. In his free time, he tutored middle school kids to earn money.
Several years later, all his effort proved worth it when he was offered a position on Georgia Gwinnett College's men's soccer team.
It was 2018, and with only a basic knowledge of English, Parisi Sitjar moved back across the Atlantic to the U.S. and the prospect of assimilating into a foreign culture for the second time in his young life.
"Adaptation was complicated, but I am glad it happened here," said Parisi Sitjar. "It was shocking how diverse this school is, and how great it works with people with cultures from all around the world. That made things easier."
Academically, Parisi Sitjar went from not understanding a word in his U.S. history class to achieving a 4.0-grade point average in five of his nine semesters. In athletics, he overcame an ACL injury to be the team captain his last three seasons and earned 1st Team All-Conference and All-American Honors his senior year. In addition, he volunteered as a coach in a youth soccer league and worked as a resident assistant "to get residents into healthy habits."
Parisi Sitjar graduated from Georgia Gwinnett College on May 11 with a Bachelor of Science in exercise science with a clinical concentration and a minor in business administration. After graduation, he plans on pursuing a career as a soccer coach with hopes of eventually coaching college soccer.
"Even though my life hasn't been easy, I am thankful for everything that happened to me," he says. "Without those experiences, I would not be here – the first college graduate of my family!"