School of Science and Technology
Bachelor of Science: Mathematics
Cultivate Your Analytical Thinking
Mathematics offers a universal, undisputable means to communicate complex ideas, creating opportunities in almost every field – from business to healthcare, education, government, forensics and national security.
A bachelor's degree in mathematics prepares graduates for careers in business, industry and government, and for actuarial sciences, systems analysis and financial mathematics that are expected to grow rapidly.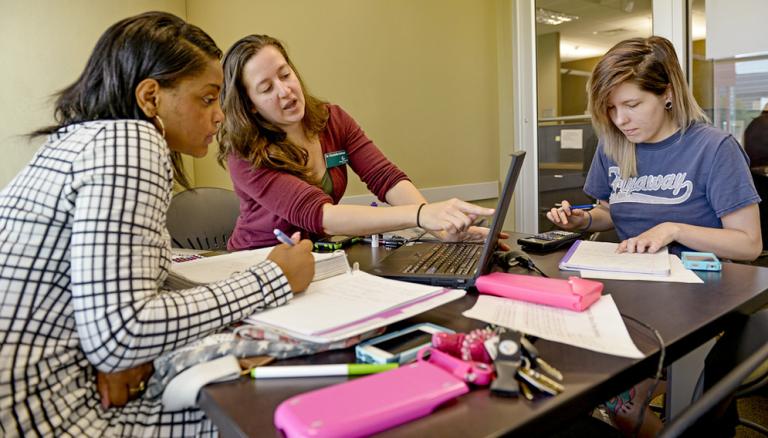 Access
Access to bachelor's degrees for more people, where potential trumps privilege, and tenacity and commitment matter more than one's academic past. Honors Program? We've got you covered there, too.
Attentive
Attentive education that focuses on your success with faculty mentorships that linger after graduation. Standards are high, but you've got this with access to tutoring and professors who are engaged in your success.
Affordable
GGC's innovative practices, caring culture and affordable tuition educate today's careers, and change the future for students at all levels, of all ages, from all walks of life.
Ready. Set. Become a Grizzly.
Mathematics Concentrations
Mathematics is the study of quantity, structure, space, relation, change and various topics of pattern, form and entity and goes far beyond the traditional math topics studied in high school. Mathematicians seek out patterns and other quantitative aspects of the entities they study, whether these entities are numbers, spaces, natural sciences, computers or abstract concepts. Mathematics students focus on the basics of analysis and algebra, together with topology, number theory, logic, numerical analysis, dynamica systems and differential equations.
This concentration is for students interested in the application of mathematics to another field or discipline. For example, applied mathematics in biology includes such topics as bioinformatics and combinatorial drug design that are used in the pharmaceutical industry. Graduates are prepared to enter graduate or professional school, or go directly into the workforce.
This concentration is for students interested in teaching mathematics at the secondary level, grades 8-12. With a major in mathematics, they will also be prepared to enter the broader workforce and to pursue graduate or professional school.
Visit School of Education
This concentration is for students interested in theoretical mathematics. Graduates will be prepared to enter graduate or professional school, or go directly into the workforce.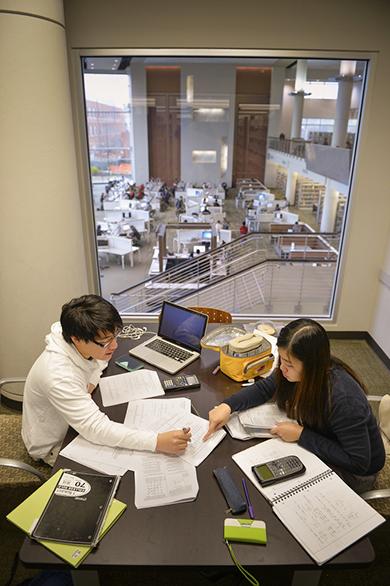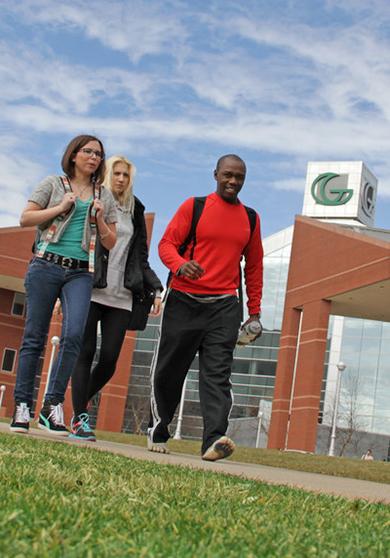 Engaged Learning
GGC fosters partnerships with local community organizations to provide tangible experiences that move portfolios to the top of the employment pile.
Student/faculty research collaborations
Technology Ambassadors Program (TAP)
Academic conference presentations
Internships
Service learning
GGC also creates global engagement through internationalized i‑courses and study abroad opportunities.
Minors, Certificates, Certifications
Minors, certificates and certifications add value and enhance degrees for enrolled degree-seeking students. Learn more about available professional certificate programs for non-degree seeking students.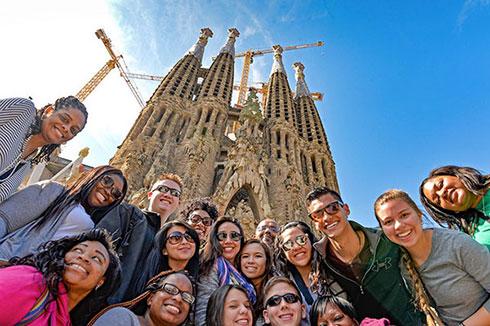 Get Involved
Challenge. Question. Collaborate. Contribute.
Unique to GGC's focus on student engagement, faculty invite students at all levels – including freshmen – to collaborate on research projects, conference presentations, even co-authoring articles published in academic journals.