Alumni Association
Alumni Association Board
The Georgia Gwinnett College Alumni Association Board provides leadership and supports a long-term relationship with the College, alumni and community.
The Alumni Association Board fosters a spirit of fellowship and loyalty by providing alumni with opportunities to participate in the life of the college, encouraging charitable giving by alumni to the college and promoting communications between alumni and GGC.
Learn More and Apply to the Alumni Association Board
Meet Alumni Association Board Members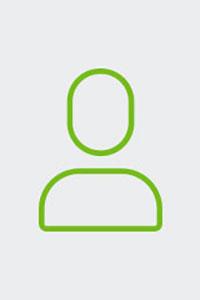 David Durden
Bachelor of Business Administration, accounting concentration, 2018
Credit analyst, Acclivity Financial
David Durden decided to attend Georgia Gwinnett College because of the cost and the class flexibility. As a nontraditional student, having classes available on nights and weekends was an important aspect for him. The professors were cognizant that most of their students had full-time jobs and other life responsibilities. 
Quote from — David Durden
"Don't be afraid of the work. Try your best and if you fail use it to get better."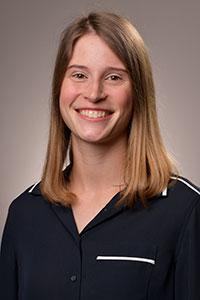 Ashley Flagg
Bachelor of Business Administration, management, Georgia Gwinnett College, 2017
Senior accountant, Mayvin, Inc.
Ashley Flagg is currently a senior accountant. She graduated with a Bachelor of Business Administration in May 2017. After graduation she started as an administrator at a government contractor, Mayvin, in Washington, DC. She quickly transitioned into the finance and accounting department. In the last four years as the company has grown from 23 million to nearly 70 million, she has grown from reviewing compliance for receipts to aiding the controller in month end, strategic reviews, team growth and education. In her free time, she enjoys hiking, kayaking, and spending time with family and friends.
Quote from — Ashley Flagg
"My experiences at GGC largely shaped who I am today and the goals I have for my future. I believe that it is important for GGC to continue to grow, giving more students the opportunity to have the experience I enjoyed."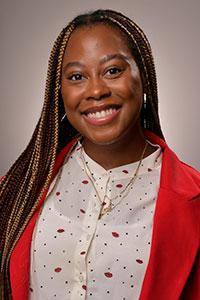 Ashley Forrester
Bachelor of Science, biology, Georgia Gwinnett College, 2020
Project coordinator, Benson Signs
Ashley Forrester is a project coordinator at Benson Signs collaborating on projects that reshape the structure and appearance of multi-family housing and national sporting facilities. Upon graduating from high school, she knew that Georgia Gwinnett College would be her new home – the place where she would continue her education and foster life-long friendships. Being close to home and having relatively small class sizes that promoted direct professor to student teaching was very important to her. While she was a student at GGC, she was exposed to numerous opportunities, especially as a student in the Honors Program. Her GGC experiences also further reconfirmed her decision to pursue a higher education in medicine. One of her favorite memories as a student at GGC is the end of the semester Christmas parties students and faculty had in the Honors Lounge. There was lots of food, laughs and genuine excitement for the end of finals.
Quote from — Ashley Forrester
"A little note of advice to STEM majors – burnout is real! Always prioritize your mental health and know that getting anything under an "A" won't stop your dreams of graduating or entering any graduate program. The road isn't easy, but always be prepared, show gratitude, and be kind to yourself."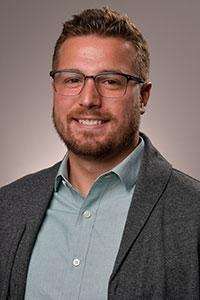 Cole Hembree
Bachelor of Science, biology, Georgia Gwinnett College, 2019
Master of Education, science education, 2022
Agriculture teacher, Gwinnett County Public Schools
Cole Hembree is currently a teacher at Brookwood High School and a part of the AgSTEM program offered at the school. He also coaches Varsity Basketball Cheerleading, helps with Science Olympiad and the National FFA Organization, and is a Georgia Master Gardener Extension volunteer for the University of Georgia. He is a born and raised Gwinnett individual, where he attended grades K-12, achieved a bachelor's degree at Georgia Gwinnett College, and is currently working within the Gwinnett County Public Schools system.
Quote from — Cole Hembree
"My students are my livelihood, and they are the reason I do what I do. My job doesn't feel like work because I walk in everyday with a smile on my face."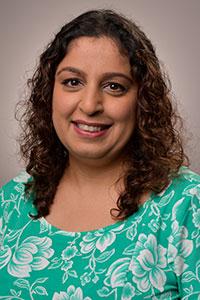 Iram Mehal
Bachelor of Business Administration, marketing, Georgia Gwinnett College
President and CEO, KeyGate Realty
Iram Mehal graduated cum laude with her Bachelor of Business Administration degree with a marketing concentration from Georgia Gwinnett College; and currently serves on the GGC Alumni Association Board. Mehal received her accredited life coach, mindset coach and cognitive behavior coach certifications from Transformation Academy. Mehal is passionate about her work and dedicated to paying it forward. She is very active in the business and real estate communities. Mehal helps local charities and food banks with every listing. She has also helped other local business owners and contractors grow their businesses through personalized coaching and mentoring.
Quote from — Iram Mehal
"You have to love what you do, and do it with 100% integrity. That's when you really see the MAGIC happen!"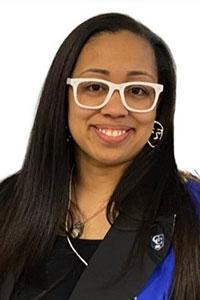 Shalaya T. Morissette
Bachelor of Business Administration, Georgia Gwinnett College, 2012 
Master of Education, Cambridge College, 2016
Lead program manager, National Grid
Shalaya Morissette is a lead program manager within the Gas Pipeline Safety group for National Grid USA. Prior to joining National Grid she held various roles in higher education, including enrollment services project manager and in global transportation as the director of Affiliate Relations. She is also the president of the Greater Boston chapter of the American Association of Blacks in Energy. Additionally, she sits on the board of directors for the New England Women in Energy and Environment nonprofit organization. Morissette received her Bachelor of Business Administration degree from Georgia Gwinnett College and her Master of Education degree from Cambridge College. As a lifetime learner she is continuing her education by pursuing a second bachelor's degree in nuclear engineering technology with Excelsior College. She has recently taken on a teaching role at Dearborn STEM Academy teaching engineering to 11th and 12th graders. When she isn't glued to a computer screen studying, she can be found collecting records, practicing yoga poses with her toddler or perfecting jump rope footwork.
Quote from — Shalaya T. Morissette
"My experience at GGC prepared me to be the best version of myself. Because of my experience, I feel I have a responsibility to create a legacy of giving back that will take the next generation to a level I could only imagine."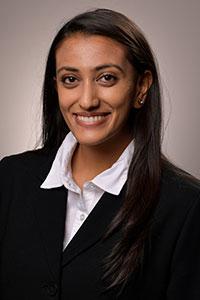 Janaki "Kiki" Patel
Bachelors of Science, biology, Georgia Gwinnett College, 2019
Nurse extern, Wellstar North Fulton
Kiki Patel graduated from Georgia Gwinnett College in December of 2019. During 2020, she took up a contract position at a pharmaceutical company making vaccines. In May of 2021, she entered graduate school at Brenau University and is currently pursuing a Master of Science in nursing. She is wholeheartedly grateful for the experiences she gained during her time at GGC. She was involved in numerous organizations, such as the Honors Program, Student Ambassador Program, Four Pillars Society, Beta Beta Beta Biological Honors Society, and the student chapter of the American Chemical Society. Being involved in various organizations helped her gain confidence and communication skills that still greatly help her today in her professional nursing journey. Patel continues to be involved by being a part of GGC's Alumni Board Association and giving back to the college that has helped her become who she is today.
Quote from — Janaki "Kiki" Patel
"Life is not about the destination but rather the journey."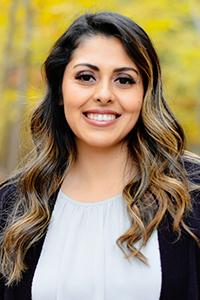 Melissa L. Peñate
Bachelor of Business Administration, Georgia Gwinnett College, 2015
Master of Public Administration, 2022
CEO and founder, Meli & Lore Co.
City clerk, City of Lilburn
Melissa Peñate is the CEO and founder of Meli & Lore Co., where she showcases her artwork on women's and children's activewear, as well as accessories. She is also the city clerk for the City of Lilburn and will have her tenth anniversary this August (2022). She was born in Los Angeles, CA, to Salvadoran-born parents. Her family moved to Norcross, Georgia during the 1996 Olympics, and she ended up growing up in Lilburn. She graduated in 2003 from Parkview High School and later graduated from Georgia Gwinnett College with a Bachelor of Business Administration. She is a Georgia Certified Clerk and has completed both the Georgia Clerks Master Education Management Development Program and achieved the IIMC Certified Municipal Clerk designation. Today she is pursuing a Master of Public Administration degree from Liberty University online and plans to graduate in May 2022. She serves as the secretary of the GGC Alumni Association Board as well as the chair of the Strategic Planning Committee and participates in the Alumni Mentoring Program at GGC.
Quote from — Melissa L. Peñate
"I have so much love for GGC. I enjoy serving GGC because of the gratitude I have for the professors who equipped me with all the tools that I needed to succeed in college, and in my career. I want to give back what I was given while I was there."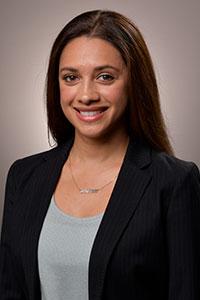 Crystalynn Rodriguez
Bachelor of Business Administration, management information systems, Georgia Gwinnett College, 2016
Business analyst, Starr Insurance Companies
Crystalynn Rodriguez graduated with a Bachelor of Business Administration degree in May 2016. After graduation, she began working at Starr Insurance Companies as a temp receptionist, knowing she wanted to put her MIS degree to work. Her instructors and the courses she took at GGC helped mold her into a professional, highly analytical and ethical employee. After a few internal promotions, she is now a business analyst at Starr Insurance Companies. In her free time, she enjoys Latin dancing, hiking and spending time with her family.
Quote from — Crystalynn Rodriguez
"I was a non-traditional full-time student juggling a few jobs each semester, but GGC made it so easy for me to continue and complete my studies. I always wanted to give back to my community and help support current students so that they too can continue their education and receive their degrees. Being part of the GGC Alumni Association Board has provided a way for me give back, whether it involves volunteering for an event, raising funds, and even connecting with or helping other students and alumni."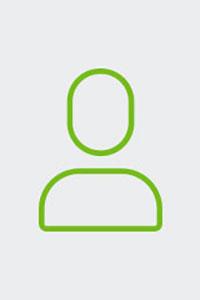 Michelle Samson
Bachelor of Arts, history, Georgia Gwinnett College, 2019
J.D., Georgia State College of Law, in progress
Paralegal, Knight Palmer
Michelle Samson works as a paralegal, assisting attorneys on civil litigation cases, including real
estate, construction and breach of contract cases. Before her current role, she worked at a personal injury law firm in Downtown Atlanta. She also has three years' experience in the political realm as a researcher, fundraiser and administrative assistant.
Quote from — Michelle Samson
"GGC has inspired me to keep pursuing great opportunities, such as joining the Alumni Board to give back to current students."
Andrew Stephenson
Bachelor of Science, information technology, Georgia Gwinnett College, 2012
Senior front end engineer, project44
Andrew Stephenson credits GGC with affording him an opportunity to start his career with advice, knowledge, hands-on experience and mentorship from professors. The professors also provided extra help for students like him who had trouble learning and needed that extra boost. In addition, GGC provided a world-class library and tutoring options that he used daily and would not have been where he is today without them. His favorite memory was actually spent in the Wellness and Recreation Center with one of his favorites among GGC faculty and staff, Carl Woods. Stephenson learned about programming all day, but Woods and the students who often played in the gym taught him about life. Stephenson admired Woods as a mentor and valued GGC faculty, staff and students, alike who gave and gave and never thought twice or even noticed how much they were giving. From this experience, Stephenson is compelled to do the same for his brethren.
Quote from — Andrew Stephenson
"The students at GGC will always have a mentor/friend in me."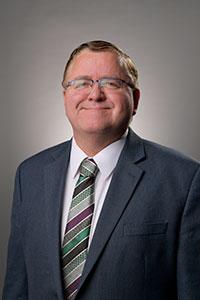 Tom Willard, PMP, CSM
Bachelor of Business Administration, finance, Georgia Gwinnett College, 2011
Senior technology infrastructure project manager, Rollins, Inc.
Tom Willard is now a senior information technology infrastructure project manager, leading projects that transform businesses and provide greater security and stability. He is responsible for data center moves, server replacements and upgrades, as well as cloud and vendor management. He also serves as a leader in project management office architecture and methodologies. Willard credits GGC with helping to solidify his leadership and confidence to help him grow a strong career, which has led to him leading complex technology projects around the world. His advice to students is to get involved and stay involved. While he was a student, he started several clubs (e.g., GSA/Pride Alliance, Film Club), and he continues to stay involved on the Alumni Association Board. This involvement has led to several jobs and has also led to his serving on other boards (e.g., PFlag Johns Creek) as a well-rounded community leader. He is also starting an MBA program at Purdue University Global. 
Quote from — Tom Willard
"I give back because I want others to succeed. I get excited helping others start and continue their journeys. In fact, each time I come back to commencement, it is like I am graduating all over again with a new commitment to my life-long journey, and GGC is the magic that makes that possible. In addition, my going to GGC inspired my niece to go to GGC and become a teacher, and this gives me one more reason to support GGC."